Patricia Irving, PhD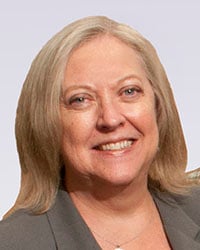 President/CEO
InnovaTek Inc.
Dr. Irving is founder, owner, and President/CEO of InnovaTek, a technology development company that employs electrical, chemical, and mechanical engineers. Dr. Irving directs InnovaTek's research and commercialization strategies for the innovative energy and bio-technologies the Company is developing. Since its founding in 1997, the Company has become a leader in the development and commercialization of several innovative products for sustainable energy production and environmental safety.
Previously Dr. Irving held the positions of Director of Technology Research and Integration, and Manager of the Environmental Sciences Department at the Pacific Northwest Laboratory, operated by Battelle. Prior to joining Battelle, Dr. Irving conducted basic and applied research in energy and environmental systems at Argonne National Laboratory, operated by the University of Chicago. She was on special assignment for six years to the White House Council on Environmental Quality where she advised the President and Congress on the Clean Air Act Amendments of 1990. Dr. Irving also served as an Adjunct Professor with the Environmental Sciences Department at Washington State University, Tri-Cities, where she taught graduate courses in industrial ecology. She has a Ph.D. in Biology from the University of Wisconsin.
Dr. Irving is the author or co-author of over 50 scientific papers, books, and technical reports, three patents, and over 80 invited presentations at universities and scientific conferences. She has also held numerous Board positions for scientific, educational and economic development institutions.
---
APRIL 21, 09:05 – 09:30